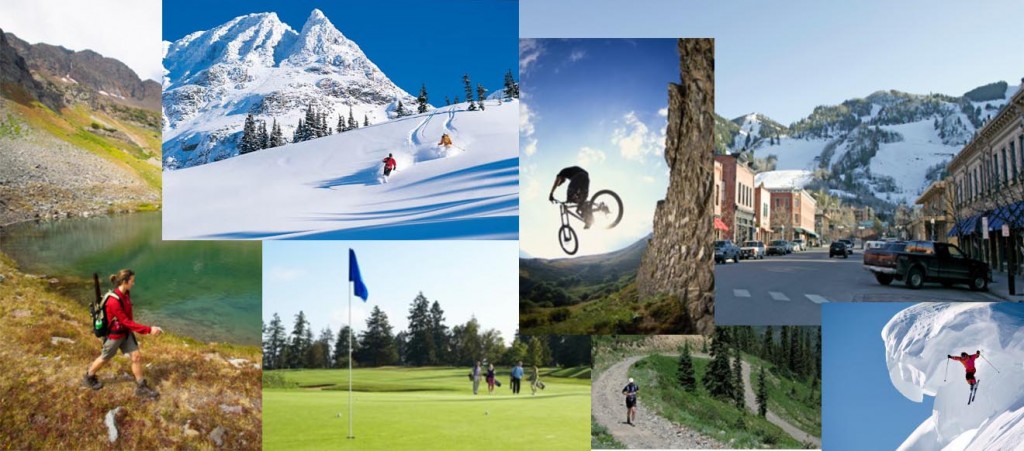 Aspen vacation rentals are a great choice year round. If you are going to Aspen for your next vacation there are many activities you can enjoy. One of the most popular pastimes in Aspen is skiing. Snowmass is Aspen's most popular and largest ski area. It is located approximately 8 miles west of the city. Snowmass is a great choice because it offers more than 3,100 acres of highly skiable terrain. This includes 17 chair lifts and, for those who enjoy diversity, 88 different runs.
Though skiing is an extremely popular activity in Aspen, there are many other things to do. If you enjoy nature, Maroon Bells is well worth the day trip. Maroon Bells is a beautiful pair of twin peaks that are considered one of the most photographed places in the United States. Sitting only 11 miles from Aspen, the area features breathtaking views of the multicolored mountainsides and peaks as well as wildlife and access to stunning Maroon Lake. Another scenic option is Independence Pass. This drive is one of the most popular in the United States, however it can be scary. The pass goes up more than 12,000 feet in elevation with many stretches of road offer no guard rails.
If you are looking for a fun way to relax in Aspen, consider visiting the hot springs at Glenwood Springs. Known as the world's largest hot springs pool, Glenwood Springs is located nearly 40 miles from Aspen. While this would certainly be a day trip, it is well worth it. Another fun way to relax in Aspen is taking a tranquil 10 minute cruise on the luxurious Silver Queen Gondola. This cruise offers amazing views and takes you to a summit which features activities like hiking, concerts, disc golf and more. You can enjoy this ride any time of the year.
Though Aspen is world renowned for its skiing slopes, it is important to remember that there are many other fun and relaxing activities you can enjoy while you visit.