Are you sick of staring at sterile hotel walls during your vacation? We don't blame you at all. Of course, hotels have a function- they provide you with a place to sleep, clean yourself, and store your luggage- and they do it well. However they don't allow for much else.
What if you want to have not only a place to sleep, but a place to relax after a long day of adventuring? You could always go to a hotel, but how relaxing is sitting in a single room with your entire family? Get the comfort and space of a home away from home with an Aspen Home Rental-but experience none of the pressure and upkeep that comes along with a house. Renting a house for your vacation allows you to rest easy knowing that while away, you and your family or friends still have a home base. Enjoy an added sense of privacy when renting a house that you can't get anywhere but your own home.
Treat yourself to a vacation in your dream home. We have everything you need to live in luxury while staying in Aspen. The media and entertainment center will excite the inner child in everyone and the pool table can provide hours of fun away from a screen. A private hot tub and a sauna make for the perfect couple's getaway. When you've tried all of the amazing Aspen restaurants, you can save some money by using the fully-stocked, full service kitchen. Stop worrying about over-packing or packing too little and take advantage of the in house washer and dryer. Renting a home provides you with all of the amenities you find at home-and maybe more.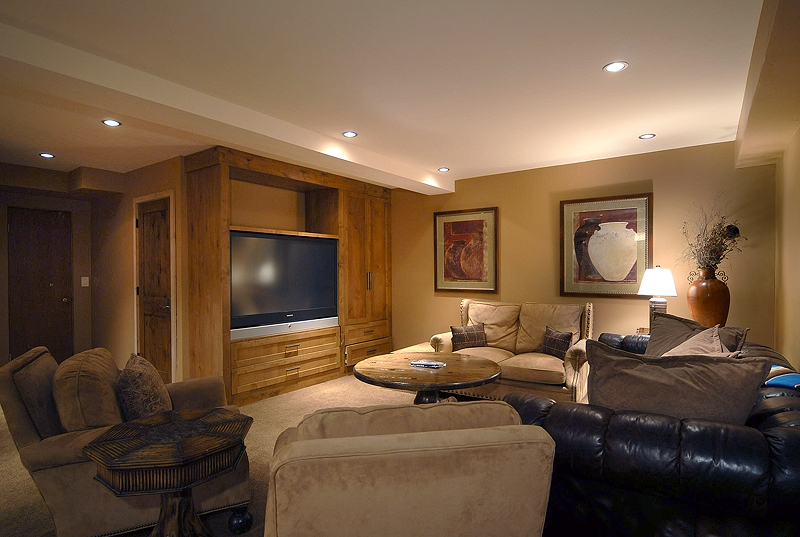 We believe that you should be able to be as comfortable (or more so) on vacation as you are at home, so vacation smart and forego the hotel- Book now with My Aspen Rental.